L'Officina del Gelato, a traditional processing to maximize the individual taste; a careful choice of raw ingredients to always offer a delight for the palate.
ALL GLUTEN FREE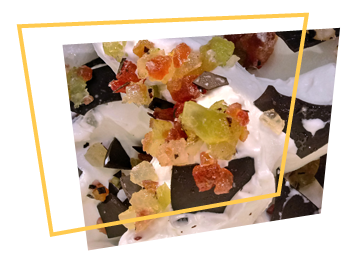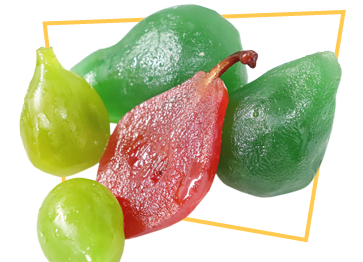 Cassata Siciliana
A remake of the famous Sicilian dessert; candied fruit made by Palermo craftsmen with an ancient and inimitable manufacturing process, complete the harmony of the flavors in an inimitable triumph of colors.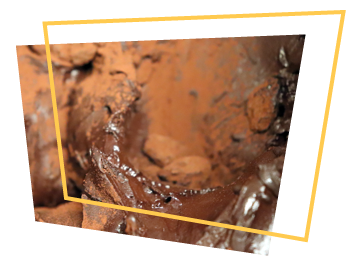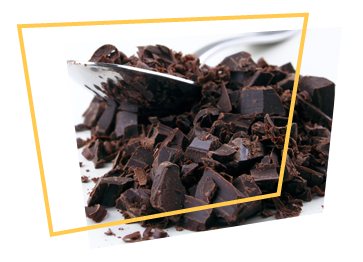 Special Rum
The best dark chocolate with the addition of the best Caribbean RUM a perfect combination!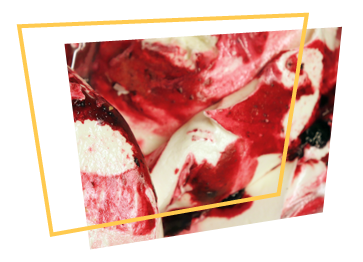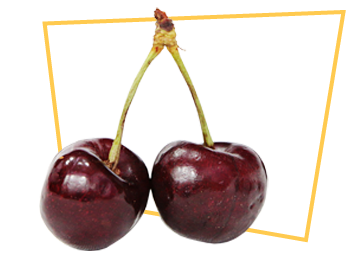 Amarena
The lightness of fior di latte meets the intensity of the sour cherry for a perfect mix that each enhances the other.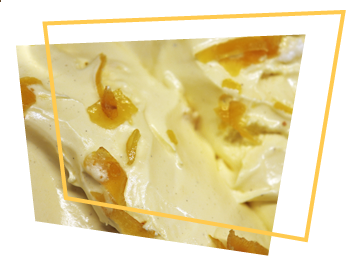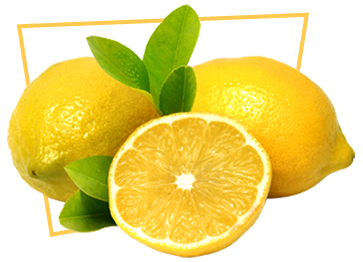 Cream with candied lemon
A new fresh taste, the delicate sourness of the lemon softened by the sweetness of the cream.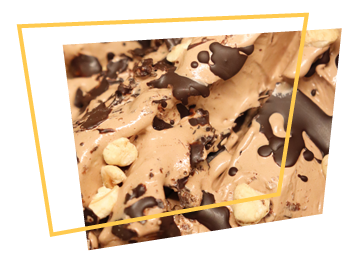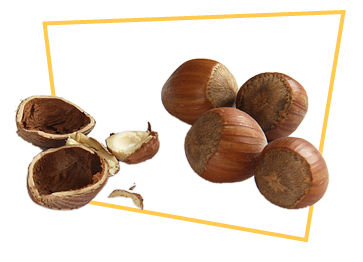 Bacio
The delicacy of the gianduia cream melts in the embrace of the fondant and hazelnuts.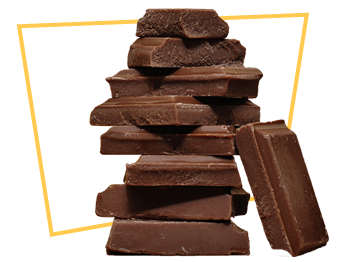 Tiramisu
A perfect mix of espresso and zabaglione, GLUTEN FREE.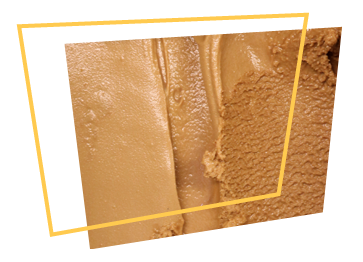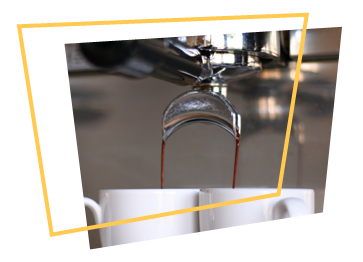 Espresso
ONLY ESPRESSO COFFEE, CREAM, MILK, SUGAR, for lovers of the intense taste of coffee shop coffee.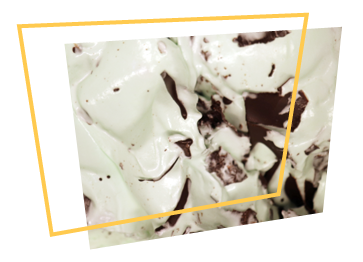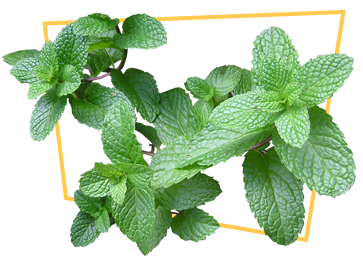 Mint and Chocolate
Fresh taste characterized by two irresistible flavors that blend perfectly.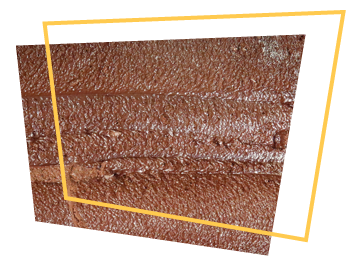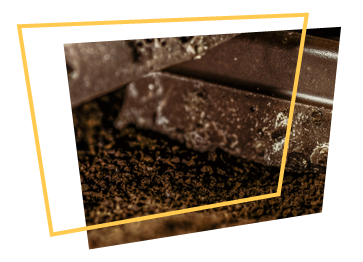 Chocolate
The INTENSITY of single origin bitter cocoa that appeals to all lovers of strong tastes.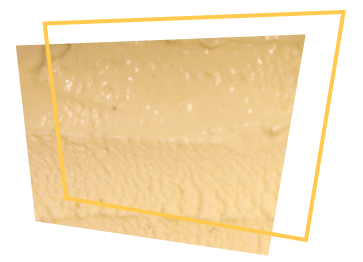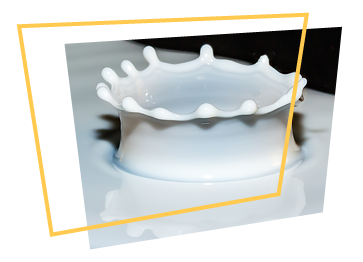 Cream
The TRADITION OF TASTE, with a touch of modernity to enhance an "ever green" of Italian gelato.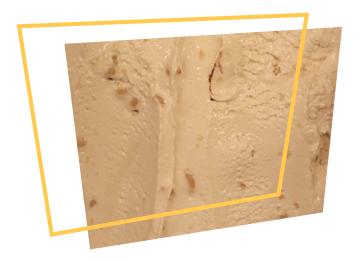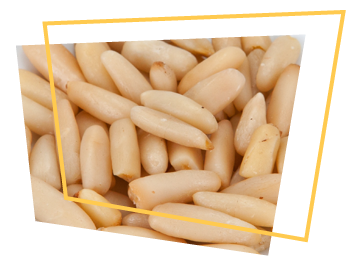 Pine Nut
PINE NUTS strictly ITALIAN, milk, cream, sugar, water, create a prestigious gelato.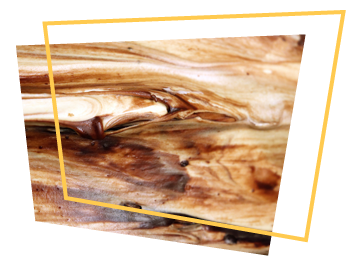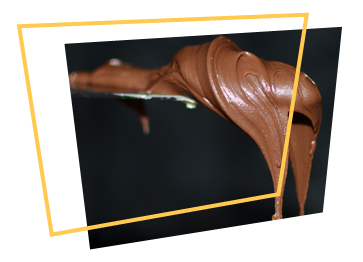 Nocciotella
HAZELNUT AND NUTELLA, a perfect mix for any sweet tooth.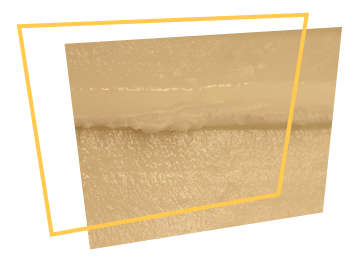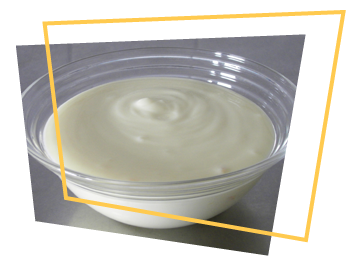 Yogurt
Italian yogurt... our ggelato...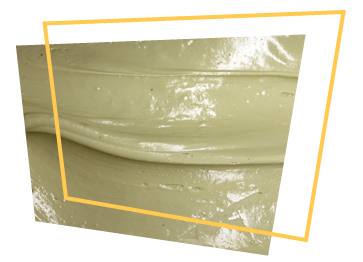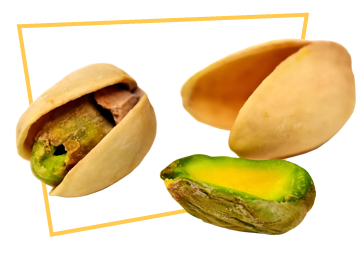 Pistachio
The prince of dried fruit, strictly originating from the area of Bronte on the slopes of Etna, whose lava soil gives the organoleptic properties that make the taste of its pistachios unique.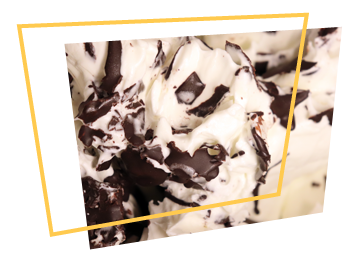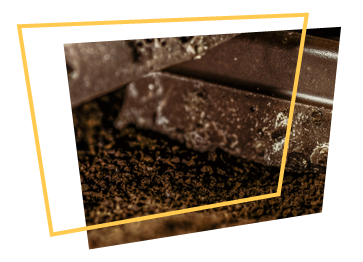 Stracciatella
Top quality milk and chocolate.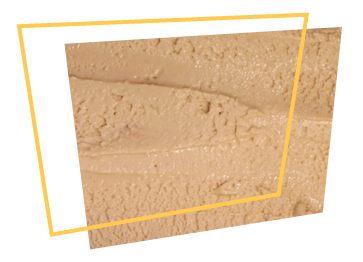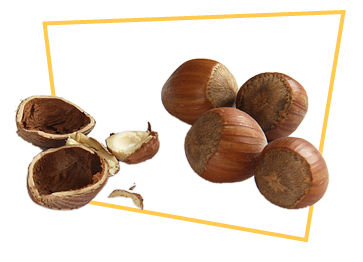 Hazelnut
A dry fruit rich in quality and benefits the main element of our "recipe".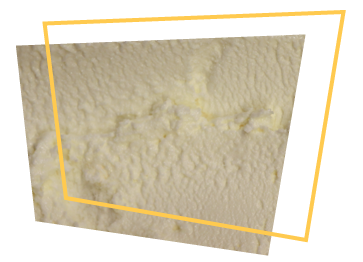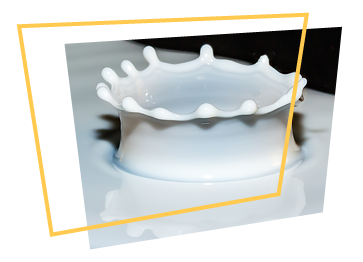 Fiordilatte
The creaminess and delicacy of the best Italian milk.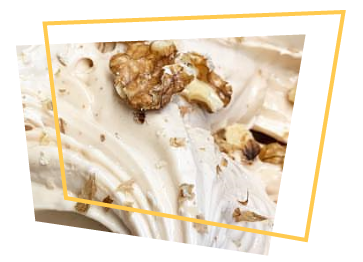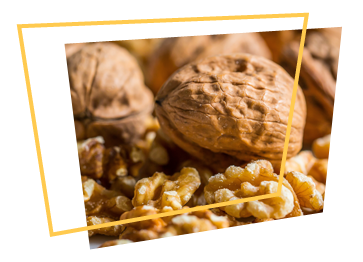 Our Sorbets
Only fresh fruit, water, sugar
Banana - Blueberry - Coconut - Strawberry- Mango - Raspberry...